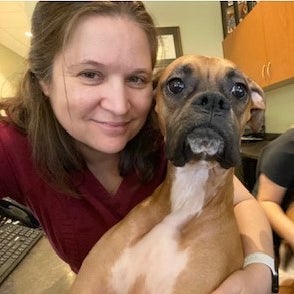 Christie Waldie-Torres, DVM
Veterinarian
Dr. Waldie-Torres is a native South Floridian who graduated from the University of Florida with a BS in Zoology and a Doctor of Veterinary Medicine in 2002. She has worked in South Florida for 20 years and opened her own practice in 2011, fulfilling a lifelong dream. She lives with her husband, Jessie, their two sons, Aidan and Drake, their many cats and two goofy boxers, Maisie and Benny. When not at work, Dr. Waldie-Torres enjoys spending time with her family, reading and working out.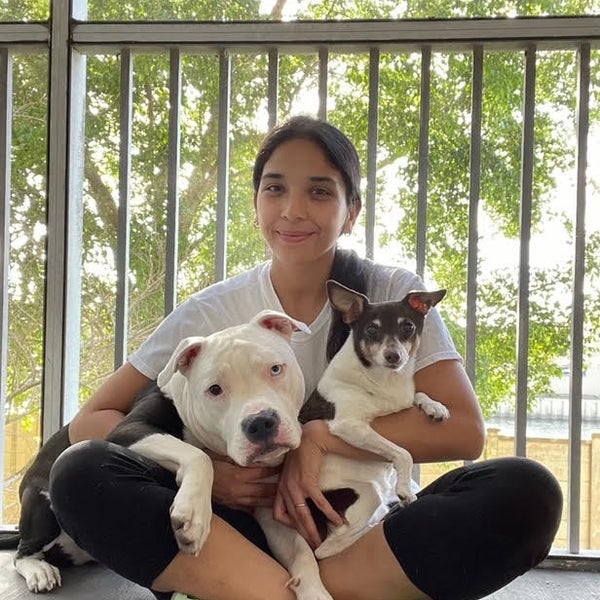 Cristine (Kiki)
Chief of Staff / Veterinary Technician
Our Hospital Manager Kiki, who sometimes goes by her real name Cristine, is a born and raised Miami native. Kiki is a graduate of American Senior High's class of 2009 and attended Miami Dade college for a few years after that. Before joining the Palm View family in 2015, Kiki worked at a fast-paced emergency hospital for a couple of years where she quickly learned what it took to work in this field.

Kiki has a Rat Terrier named Lexy, a Pitbull named Blue, two cats that she rescued named Zira and Hazel and a White eyed Conure named Lola. As a mom of 2, on her personal time she loves to do outdoor family activities and traveling with her kids and husband. Her future goals are to one day purchase a piece of land and build a farm where she can rescue animals.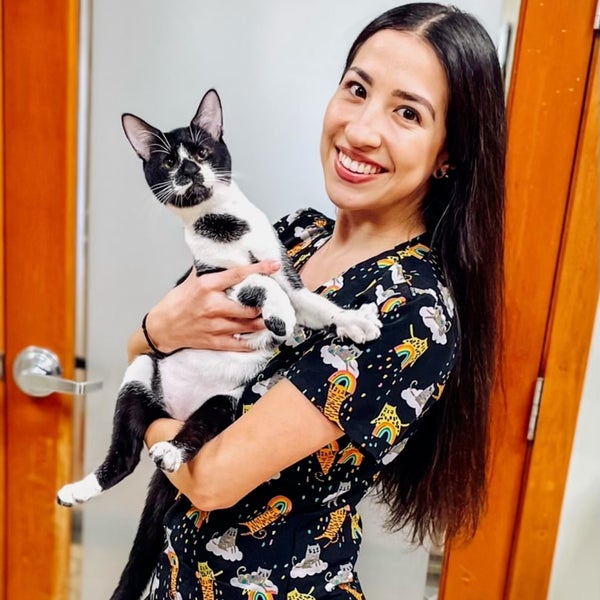 Lina
Head Technician/Certified Veterinary Technician
Lina was born in Colombia and raised in Miami, FL. She's a graduate from City College with an Associate of Science in Veterinary Technology. In 2018, Lina became a Certified Veterinary Technician with the state of Florida.

Lina enjoys spending time with family & friends and giving lots of TLC to her kitties Yuki, Daysi, Mochi, Cookii and her bearded dragon Dexter! On her spare time she loves to try out new food recipes, reading, drawing, watching movies and series of her favorite generes. One of her future goals is to have a home where she can completely "catify" a room for her beloved cats.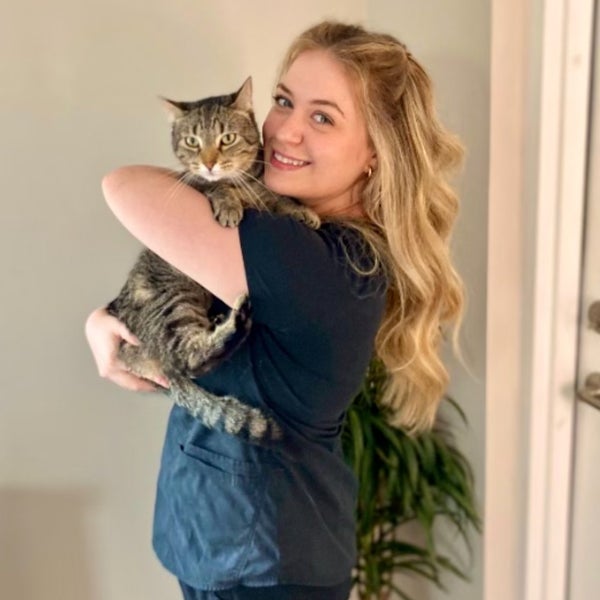 Kori
Veterinary Assistant
Originally from Missouri, Kori moved to south Florida at the end of 2020. She is currently pursuing a bachelors of science in Biology at FIU, with hopes of continuing on to a school of veterinary machine after graduation. She has 2 cats named Sawyer & Ravioli who are the best of friends. When Kori is not working or doing school work she enjoys going to concerts, being outside, and traveling.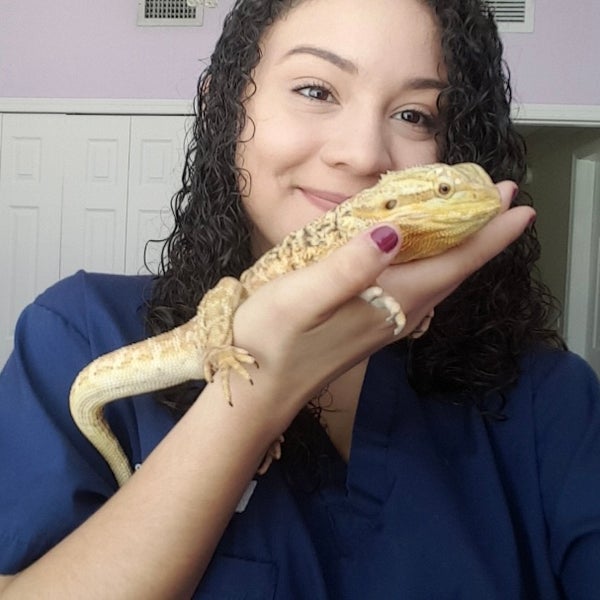 Liz
Veterinary Technician
My love for animals and all things nature started at the very beginning stages of my childhood. Outdoor activities and doggy play dates with my pets are always a must for me! I do my very best to always bring that same motivation and happiness to work when I care for all the patients that walk through our clinics door. Being able to make a difference in a pets life no matter how big or small really keeps me striving to become the very best version of Being a Veterinary Technician. My passion continues to grow as my knowledge for pet care increases. Animals truly are my passion and life.